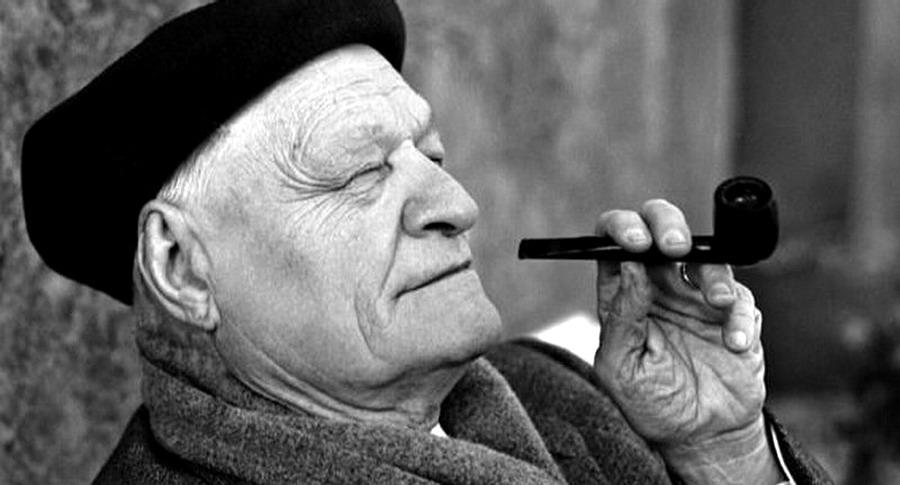 Giuseppe Ungaretti was a modernist poet, journalist, essayist, critic, and academic. He was born in Alexandria and was one of the most prominent figures in the experimental movement known as hermeticism in the 20th century. His family originally came from Lucca, Tuscany. One of the most well-known authors in Italian literature, he. With his innovations, he drastically changed Italian poetry.
His father passed away in an accident in 1890 after working on the Suez Canal excavations. Ungaretti attended a Swiss school in Alexandria and claimed that his Nubian nurse, Bahita, is responsible for the exoticism of his poetry. Here he studied symbolism and grew up reading Rimbaud, Mallarmé, and Baudelaire poems. In 1912, he traveled to Paris. He pursued law studies at the University of Paris, where he also took literature and philosophy courses. He had meetings with Henri Bergson, Guillaume Apollinaire, a surrealist pioneer, and notable figures like Umberto Boccioni, Ardengo Soffici, and Giovanni Papini, futurists. He traveled to Milan and enlisted in the war in 1914, the year the First World War began. After the war was over in 1918, he returned to Paris and began working as a correspondent for "Il Popolo d'Italia," Benito Mussolini's newspaper. He lost his son Antonietto (1939) due to subpar appendix surgery while serving as a professor of Italian Language and Literature at San Paolo University in Brazil (1936–1942). He was appointed to the University of Rome's Chair of Contemporary Italian Literature upon his return to Italy (1942). And once again, he was caught up in the Second World War.
In addition to the Montefeltro Prize from the University of Urbino in 1960, he was awarded the Gondoliere Prize in 1932, the Rome Prize in 1949, the Knokke Le Zoute International Poetry Prize in 1956, and the Rome Prize in 1949. He was chosen as the European Writers Union's president in 1962. He received the Etna-Taormina International Poetry Prize in 1966. After losing his son, the poet decided to travel the world after his wife passed away in 1958, which greatly affected him. He visited the USA, Palestine, Japan, and Russia. The University of Columbia hosted his seminars. On the University of Oklahoma's invitation, he traveled to receive the Foreign Writers Award in 1970. He developed bronchopneumonia while on this trip (a type of pneumonia). The therapies he underwent in Milan and New York were unsuccessful. He was laid to rest in Rome's "Campo Verano." The 1970 Neustadt International Prize for Literature was given in his honor. By fusing symbolist French poetry with his own experiences and a concern for form, Ungaretti created a straightforward yet magnificent Italian poem that leaves a lasting impression with few words.
His output:
It's a ghost port (Sunken Harbor, 1916)
La conflict (War, 1919 and 1947)
Joy of the naufragists (Joy of Shipwrecks, 1919)
L'allegria (Joy, 1931)
Sentiment of the time (The Sense of Time, 1933)
Traduzioni (Translations, 1936)
Poetry spreads (Scattered Poems, 1945)
The pain (Pain, 1947)
Land of Promise (The Promised Land, 1950)
A grid and landscapes (The Scream and Landscapes, 1952)
The Old Man's Notebook (The Old Man's Notebook, 1960)
The 1969 film A Man's Life, Vita di un uomo