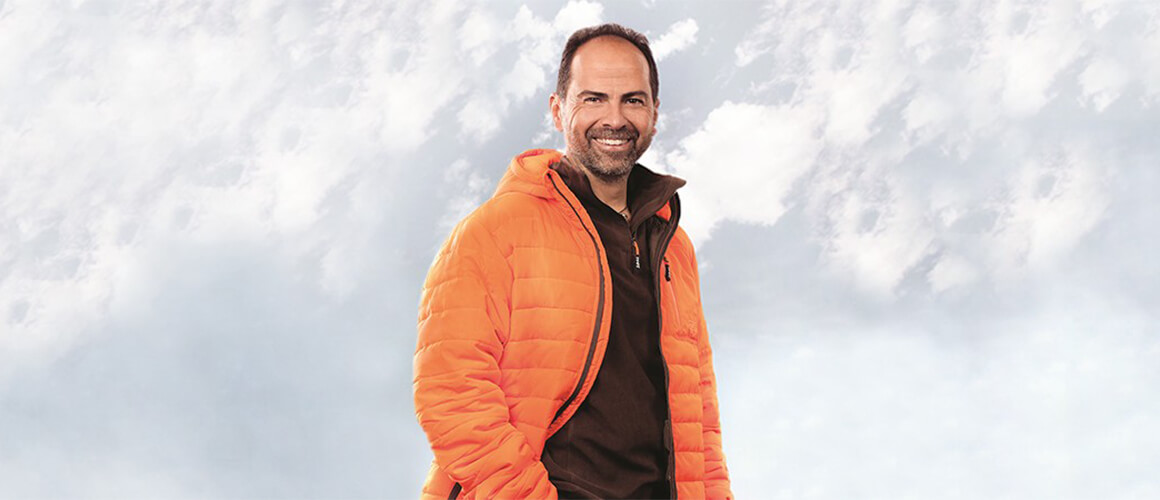 Ali Nasuh Mahruki was born in Istanbul on May 21, 1968, as the 6th generation grandson of Admiral Ali Pasha. Cafer Cem Mahruki is a well-known coin collector and the President of the Turkish Numismatic Association. For those who are curious about the origins of the surname Mahruki, The army suppressed the Chios revolt under the command of Captain-Derya Ali Pasha, who was at the helm of the Ottoman Navy and was known as Kara Ali by the Greeks. However, the Greek sailor Kanaris infiltrated the port and set fire to the Ottoman flagship, and the family of Ali Pasha, who was martyred at the time, became known as Mahrukizade, which means "burn" in Ottoman Turkish. He kept the surname Mahruki and the surname law.
Mahruki graduated from Bilkent University's Faculty of Business Administration in 1992 after completing his primary and secondary education at işli Terakki High School. In 2004, he graduated from the National Security Academy. He discovered mountaineering when he was 20 years old and served as president of the Bilkent University Outdoor Sports Club for three years. Mahruki, a writer, photographer, and national athlete, enjoys mountaineering as well as caving, sailing, diving, motor sports, and paragliding. Mahruki is the youngest mountaineer to be awarded the title of Snow Leopard by the Russian Mountaineering Federation for climbing five mountains higher than 7000 meters in the former Soviet Union between 1992 and 1994. In 1996, he became the first Muslim mountaineer and the 45th and youngest mountaineer to complete the Seven Summits project by climbing the highest mountain on each of the seven continents. Nasuh Mahruki, who went on to climb many more difficult mountains, climbed the oxygen-free Lhotse and K2 mountains before returning to Everest for the second time 15 years later.
Nasuh Mahruki founded the Search and Rescue Association (AKUT) with seven of his friends in 1996, and quickly made a name for himself by organizing, sorting, identifying, and distributing volunteers and aid from all over Turkey and the world. He is still the company's founder and chairman of the board.
Mine zvardar, whom Nasuh Mahruki met at the European Rally Organization in Izmir in 2001, was honored with a traditional ceremony during a motorcycle trip to the Kingdom of Bhutan in the Himalayas in 2009. They were formalized later at the Bangladesh Embassy. Barlas, his son, was born in 2013, and Bilge, his daughter, was born in 2015.
He taught "Teamwork and Leadership" classes at Bahçeşehir University for two years, organized various seminars on personal development, wrote columns for various newspapers and magazines, and produced documentary programs for television.
Nasuh Mahruki has published six books to date.
– 1995 – Mountaineer's Diary
– 1996 – In Search of a Dream
Asian Trails, Himalayas, and Beyond – 1999
Earth Diary – 2002
– 2007 – Homeland Is Cherished Not through words, but through deeds
Climb Your Own Everest in 2010