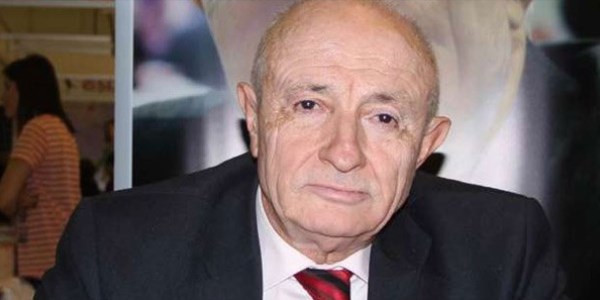 On August 21, 1938, Vural Savaş was born in Antalya. He received his legal education at Ankara University. He ran for judge in Ankara in 1972 to begin his career. Later, he held positions as the Supreme Court Criminal General Assembly Investigation Judge and the December Gülnar Judge.
In 1987, he was chosen to serve on the Supreme Court. He was elected to the High Council of Judges and Prosecutors as a replacement member in 1990 and as a full member in 1993. In 1994, he voluntarily left this position because he found the elections and appointments made by the administration's then-Justice Minister Seyfi Oktay to be unfair.
In 1997, Süleyman Demirel selected him to serve as the Supreme Court's chief public prosecutor. He voluntarily decided to leave this position in 2001. He retired, made his home in Antaya, and carried on with his life. Father of three Vural Savaş also contributed a column to the Sözcü Newspaper. He is still a resident of Antalya and is still producing books.
He started cases for the closure of some parties on February 28 and saw to their execution. The Welfare Party and the Virtue Party are two of these groups. Honorary Chief Prosecutor Vural Savaş, a successful attorney, has meticulously finished the cases he has overseen. Its sturdy construction has drawn attention.
In his career, Vural Savaş has published a number of books. After his retirement, the author of books on politics and law, Vural Savaş, spent more time writing.
books by Vural Savaş;
In 1995, the Criminal Procedure Code was interpreted
Indictment of the Welfare Party in 1997
Turkish Penal Code interpretation in 1999
2000's Militant Democracy
Kemalism militants in 2001
Economic Activity in 2002
2003 poems that were influenced by Güldes
The Party That Hurt Atatürk's Bones and CHP in 2003
In 2004, when the Turkish Republic fell,
2005's "Servants of Imperialism: Documents of Betraying"
2006. Bottom Wave
The Enemy Holds His Dagger to the Homeland's Heart in 2007
The AKP and CHP in 2007: The Real Face
AKP ought to have been shut down by 2008
2008: Cheating the Law
The Supreme Court File books are present in 2009.