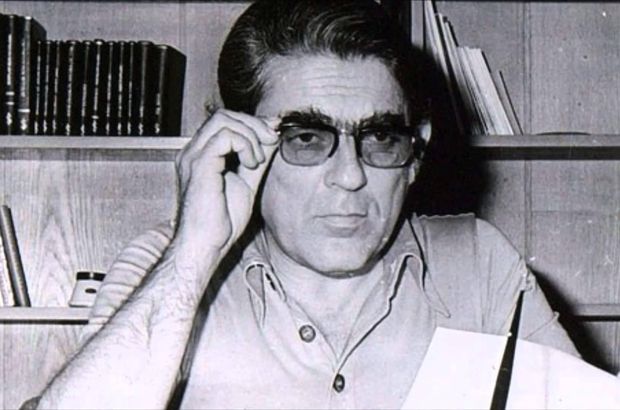 On August 22, 1926, poet Ümit Yaşar Ouzcan was born in Tarsus. From Eskişehir Commerce High School, he received his diploma. He began working for Türkiye ş Bankas. He worked in Istanbul, Ankara, and Adana. After thirty years of service, he retired from his position as the Deputy Director of Public Relations.
He established an art gallery with his name on it while residing in Istanbul. He began writing poetry in 1940 among the Yedigün poets. One of today's most well-known poets, Ümit Yaşar Ouzcan, has also written poetry records and lyrics. He was a poet who dealt with the themes of love, separation, and longing in general, and he continued to write poems about death and pain after losing his son Vedat. Ouzcan used his own distinctive prosody while writing in Rubais as well.
The death of Ümit Yaşar Ouzcan occurred on November 4, 1984. Even now, people read his poems. He released fifty books, thirteen anthologies, four pieces of prose, and thirty-three poems in 1975. The poet has made his reader feel the emotions he feels in each of his poems. Its distinctive structure has made it intriguing.
The poet's works are published in books;
I consider Mustafa Kemal.
Mankind in 1947
1955 saw Dolmus
Don't Come Over Me, Istanbul, 1961
1961 letters looking for their owners
1961 saw a new world record.
Lovers Don't Die debuted in 1962.
1962's Jigan Eyes
No Beyond in 1963
Sad songs from 1963
You'll realize one day in 1965
The Grand Vizier's Left Ear in 1965
1965 Mihribana Poems
In 1965, with Inshallah, Mashallah
1966's Stones and Heads
1966's Loving You
Up until 1968, when the land was
1968 Belly Case
In 1968, did I love you?
In 1969, For the People
In 1969, there was love
1971 saw you come first, then I.
1972 saw Rubai
1973's Sea of Sorrows
The Lie was exposed in 1975.
In 1978, you were my oldest loneliness.
Poetry satire in 1982 Mirror in the rear
run, son
Every night, you
5th Letter
Ayten Million Times
A second Istanbul
Observe me
I'm your most loyal fan.