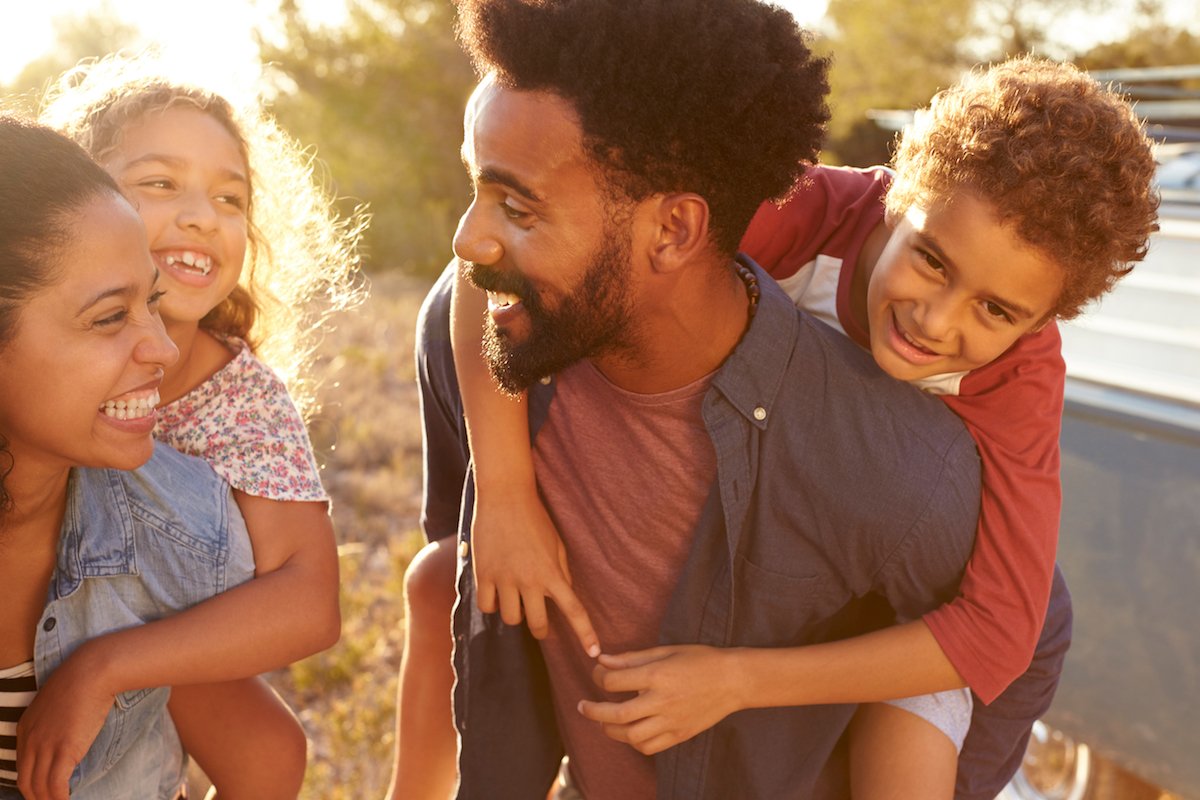 The family is both the world's smallest and most powerful community unit. The happiness of the family is the driving force behind family power. The more connected and happy a family is within itself, the greater their confidence and strength. Although domestic happiness appears to be a simple sentence, it contains concepts that are crucial in its essence. Family happiness has its own set of guidelines and procedures. As a result, it would be incorrect to believe that everyone who is married is happy and peaceful.
Unfortunately, happiness in the family is not something that every family can achieve. This is due to a variety of factors. Even minor mistakes can disrupt the peace of a family. This situation should be managed by the husband and wife in particular. Lack of control and unconsciousness among spouses may lead to the family breaking up in the future. Spouses should be respectful of one another and agree on their points of view. Family elders, on the other hand, are extremely important. In other words, the attitudes and views of the spouses' parents may cause family strife and internal turmoil in the basic family. In fact, the key to family happiness is quite simple. Making this philosophy a way of life can take some time. It is impossible to have problems in the family if the things that need to be done for peace and happiness are followed. However, the difficulty here is that only one person following these rules means nothing; otherwise, it can even have negative consequences. The reason for this is that while one of the couples approaches quite consciously, the other couple's negative and irresponsible attitudes and actions can cause boredom and intimidation in the positive, which can exacerbate the events. The most important factor here is that the couples truly act in pairs and follow all of the rules. This mutual transaction strengthens their bond while also triggering love. Because in a completely negative environment, completely positive feelings will occur, and peace and happiness will increase. Let's look at what makes a family happy and what its secrets are. The following are the secrets to family happiness. Family Happiness Guidelines
– First and foremost, one must learn to empathize.
– Respect should never be severed.
– Love should be expressed frequently, and love should be reinforced.
– Common pastimes should be pursued. (For example, fishing, cycling, etc.)
– When leaving the door, going to work, and returning to work, always say goodbye with positive sentences appropriate to the situation.
– If you don't have every meal, especially the evening meal, the table should be set and eaten together, and this process should be extended slightly.
– In times of deep change, such as illness, birth, unemployment, and emotional difficulties, spouses should hug and support each other more.
– Negative criticism and comments, especially about families (the man's or the woman's family), should be avoided, and if there is a problem, it should be explained carefully. This fosters peer-to-peer intimacy and trust, whereas the opposite results in disappointment.
– There should be no discrimination against families. It makes no difference whether you're a boy or a girl.
– Both sides of their families should not be allowed to interfere in the nuclear family's internal affairs.
– Family secrets should not be shared unless absolutely necessary.
– Concentrate on the positive by recalling pleasant memories frequently.
– The ability to manage each other is required.
– No defects should be sought. If there is a flaw, it should not be addressed constantly, and a solution should be sought jointly.
– Respect and importance should be given to each other's feelings, thoughts, and dreams.
– It is necessary to work together to solve problems and to be united.
– Couples should frequently give each other special and emotional reminders.
With the simple life philosophies listed above, it is actually quite simple to provide happiness in the family. In fact, the rules listed above are both simple and effective. Furthermore, all of the listed rules are the rules of being a good, respectful, and understanding human being. In other words, the essence of the matter is a little respect, understanding, optimism, and empathy. All of this reinforces the foundation of love and increases domestic happiness. This is how simple and peaceful the family happiness password is.