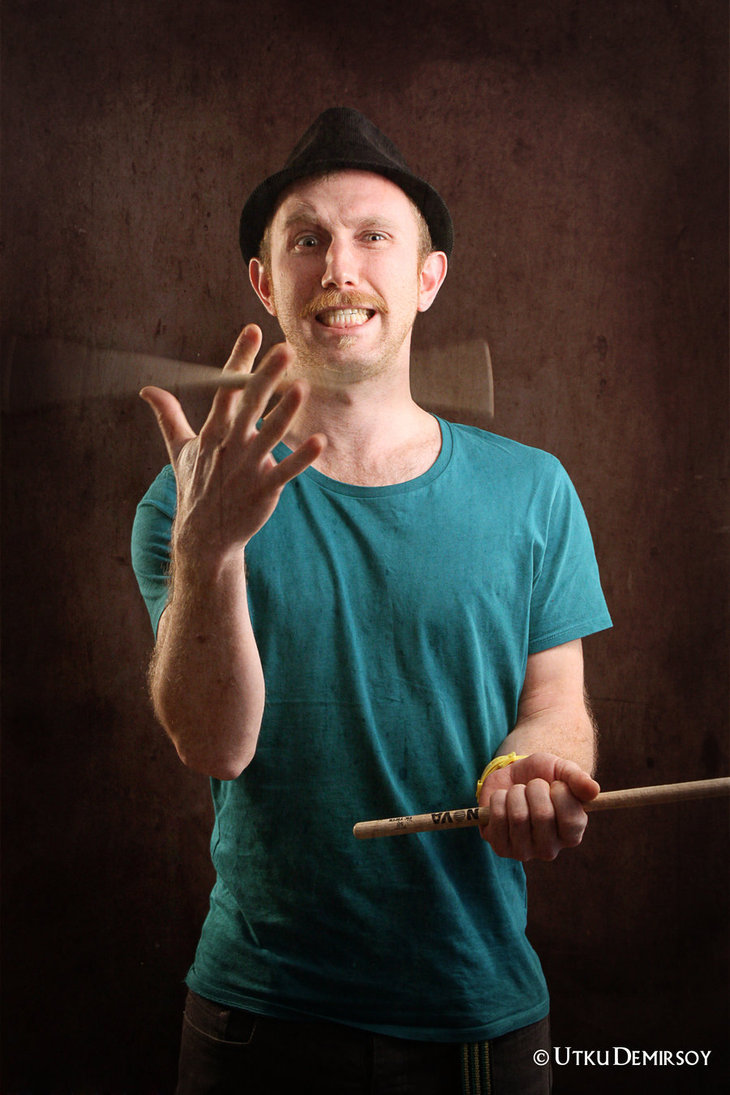 Özgür Pestimalci, an Adana native, began attending Adana Anatolian High School after finishing elementary school. He began playing the guitar in his first year of secondary school, which gave his musical life direction. He began playing the guitar and later developed an interest in drumming.
He began playing the drums in a high school band at the age of 16, unsure of how to play the instrument. He participated in national competitions and won numerous degrees. He moved to Istanbul to begin studying at Istanbul University's Faculty of Business Administration after completing his high school education. He founded the Direct group after meeting Bilge in Istanbul, whom he had first met while residing in Adana. He played drums in the bands Jail Breakers and Cracker in Istanbul prior to starting the group. They participated with Deniz Tuzcuolu at the time in the competition program known as "ahane Pazar." The renowned drummer received his degree from the Faculty of Business Administration at Istanbul University. He began to draw a lot of attention at this point with the group that had already formed. Zgür Pestimalci, the Direc-t band's drummer, has also appeared in a supporting role in a few TV shows.
In 2001, he took home the top honor at the Roxy Music Competition. The renowned drummer, who played in numerous bands, also joined the group On-Air and put out an album in 2003. He performed at the 2005 Fanta Youth Festival in seventeen cities.
Zgür Pestimalci, who still performs as a band, also performs at youth-oriented festivals in Turkey and Cyprus.
The group recorded five albums, which were released in 2004 and 2005 under the names Russian Cosmonauts, Olympos, Have You Heart-2, Have You Heart-3, and Son Tree.
The group performs on stages at international clubs and attends international music festivals. Germany, Russia, Ukraine, and the United States continue to be successful by taking the stage.