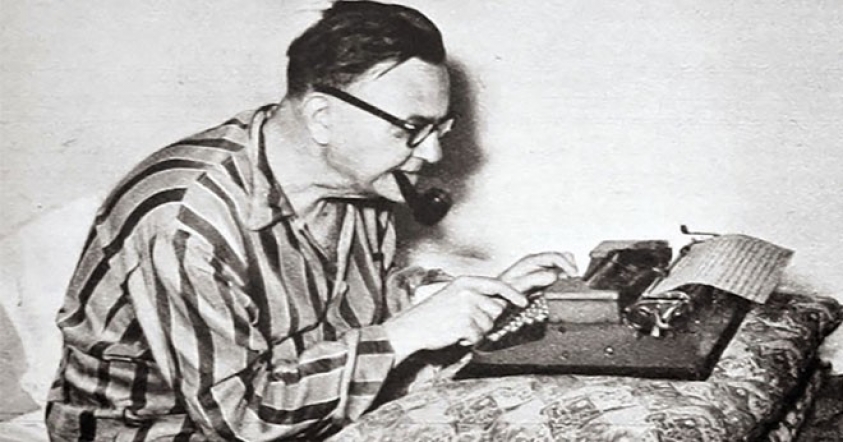 One of the most significant figures in Turkish literature is the author Nurullah Ataç, who was born in Istanbul on August 21, 1898. He attended Galatasaray High School after finishing primary school. He continued his education in Switzerland after that. After his father passed away, Nurullah Ataç returned from Switzerland and enrolled in Istanbul University's Faculty of Letters. However, he was unable to finish his education here. She has experience as a translator and teacher because she is fluent in French. He was employed by the Presidency as a translator after 1945.
The director of the TDK publishing division was the critic and essayist Nurullah Ataç, whose poems appeared in Dergah. He was a critic, and the Dünya newspaper published his criticisms. Turkish theater was developed by Ataç, who began his writing career with theater criticism.
He is one of the leading proponents of the liquidationist and simplified revolution in Turkish. In particular, he disapproved of foreign words in Turkish and avoided using them. In place of words borrowed from other languages, it has adopted the principle of using these words exclusively in Turkish.
The author, who was well known for his interest in Divan literature, had an influence on the writers of the time and the writers of the following time by advocating for the use of only original Turkish words in both written and spoken communication. He is renowned for his ease with inverted sentences.
In addition to having diabetes, Nurullah Ataç also struggled with gout. In the same year, he lost his wife Leman Ataç. Due to liver and kidney failure, he passed away in 1957.
The renowned critic is regarded as one of the most esteemed figures in Turkish literature because of the significance he accords to the Turkish language. Numerous articles and two books about the author were released following his passing.
Paper clips, Scrapbook- From Word to Word, Let's Say While Searching, Between Words, Letters to Reading, Diary, Prospero and Caliban are some of Nurullah's works. Journal-2, magazines, days brought, and interviews
The Turkish Language Association assembled the author's writings for a book titled Ataç, which was published in 1962, in the works written about Nurullah Ataç. Meral Ataç was the name of Nurullah Ataç's daughter. Nurullah Ataç is one of the most well-known and widely read authors in Turkish literature.