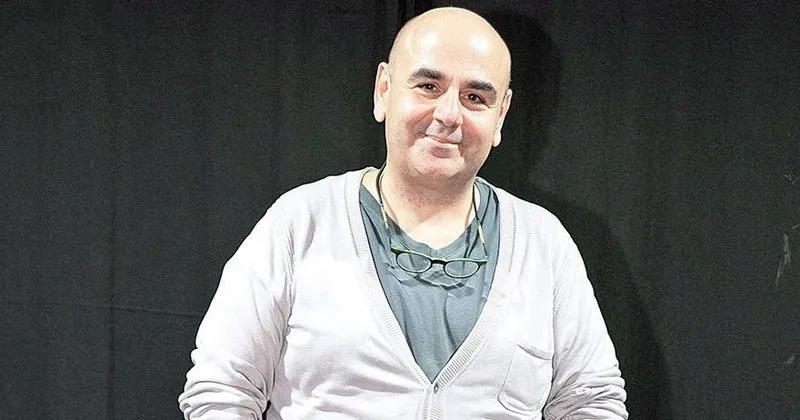 The artist, who was born in 1967, is of Jewish ancestry. He began writing children's plays in 1976 to launch his theater career. He won a degree for a children's play he wrote in 1979 that was entered in the UNICEF competition. For kids who couldn't attend theater, he founded the Beş Kafadarlar Children's Theater in 1982.
After completing his studies at Robert College, the artist received a scholarship and moved to the United States. He earned a high degree from New York University. He spent seven years studying film, theater, and television here.
When the artist came back to Turkey in 1992, he founded Tiyatrokare and began touring throughout Anatolia. The actor's first appearance on television was in the Second Spring series on ATV, which also starred Türkan Oray and Ener En. Along with acting in the lead role, he oversaw the production of the TRT-broadcast TV show ki Oda Bir Sinan. In early 2006, this series was later transferred to the stage and turned into a 150-act play.
For the first time in Turkey in 1992, Nedim Saban, who made the transition from writing for print to television with the program Hide and Seek, assumed the roles of producer and host of an interactive talk show. She spent 13 years performing and presenting on various television screens after her educational career and theatrical tours came to an end.
After a career in television, the bilingual actor entered the business world. First, he joined forces with the renowned confectioner known as Bolulu Hasan Usta as a partner, but they later fell out over a disagreement. Following this collaboration, he founded the Tatlc Tombak dessert chain, which now has 25 locations. These chain stores were relocated to Turul Telliolu in 2013.
The actor, who has starred in a number of Turkish television programs and motion pictures, is still active as a playwright. In particular, it participates in social solidarity organizations for kids who have their hearts set on the theater but are unable to attend performances. He participated in television programs on private Turkish channels like ATV, Show Tv, and Kanal D. Additionally, he has great success producing and presenting radio shows.
The performer most recently appeared in the 2012 film Write a Robbery for Me.