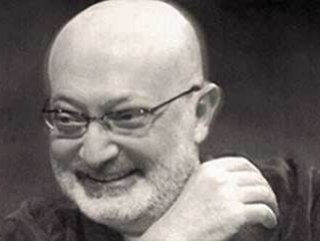 Melik Kibar, The composer, who was born in Istanbul on September 6, 1951, began studying piano at the Istanbul Municipal Conservatory Part-Time Piano Department when he was just a young child. He completed the Robert College Chemistry Department successfully. In 1969, he began his professional music career.
He wrote "Shepherd's Star" for the 1975 Eurovision Turkey competition. Later, the well-known composer met idem Talu and wrote "Here's Something Like That," "And Ask Me," and "If You Don't Love." The composer who created Turkish pop music established himself by creating numerous other works.
The well-known composer, who has won numerous honors throughout his career, was given a Golden Record award in 1981 for his compositions. At Spot in 1984, he was qualified to win the "Most Successful Conductor" award. He placed ninth in the finals in Norway after winning the Eurovision Song Contest in Turkey with the song Halley. The composer, who placed second in the 1987 Eurovision Turkey competition with his song "Paydos," also took first place in 1995 with "Sev." He received the "Best Composer" award from the Afife Theater Awards in 2000 for his music for the play "Smart Husband's Cunning Wife." He only included his own compositions on the album "Yadigar," which he released in 2001. Later, "Saat Sabahin Nine," one of the album's works and a 2003 release, is added. Additionally, he received the Golden Orange award once more for his composition for the Hababam Class, which was recognized in the category of composer of the year.
In his long career as a musician and composer, Melih Kibar has written songs for a variety of artists, and everyone enjoys and listens to these songs. Melih Kibar's songs are still cherished and listened to today.
Melih Kibar, a well-known composer who endured protracted skin cancer treatment, passed away on April 7, 2005.
By signing numerous successful compositions with Timur Selçuk throughout his life, he added a new one to his success. He became well-known, thanks in large part to his triumph at the Eurovision Turkey contest.