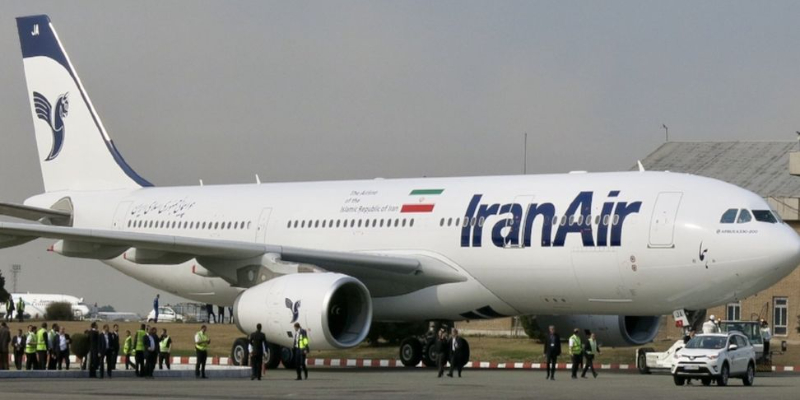 Iran Air, or The Airline of the Islamic Republic of Iran, is an airline provider from Middle Eastern nations that is officially recognized in the Islamic Republic of Iran's civil aviation registry. One of the most significant commercial brands that links the nation with the rest of the globe is Iran Air, the nation's flag carrier and national airline corporation. This airline uses two international airports in Tehran, the capital of Iran, as the hub for its fleet.
Iran Air is attempting to resist embargoes against it by categorizing these airports according to the scheduled flights that will be made there. Tehran's Mehrabat International Airport serves as the company's primary aircraft hub. Finally, despite the fact that the system remained unchanged, the new administration attracted many powerful capitalist nations, particularly European nations, due to its desire to forge closer ties with western powers. After the atmosphere softened even more with the negotiations, one of the most crucial issues on the agenda is the ordering of new, contemporary aircraft from Iran Air. Iran Air offers services for both commercial freight transportation as well as commercial passenger transportation. The corporation now ranks among the biggest aviation brands in the nation.
The fact that this company was around even before the Iranian Islamic Revolution in 1976 was one of the key factors in the increase in international travel by Iranians and foreigners. founded formally II. Iran Air is among the world's oldest airline businesses in this respect, having been founded concurrently with World War II. When regarded, the founding year of Iran Air is 1944. Despite being formally founded in 1944, Iran Air, a long-standing and deeply rooted airline, de facto entered the passenger transportation industry in 1961 by arranging its first regular flights.
Scheduled flights to significant areas like Europe, Asia, and North America were organized during this time by IranAir, which would later grow to become one of the region's largest airline firms. After the Islamic revolution in 1976, numerous nations placed embargoes against Iran, putting an end to this well-known rise.
Many nations have also prohibited Iranian aircraft from flying in their airspace. Iran faced significant economic challenges after returning to a nation where the revolution nearly severed its ties to the outside world. Iran Air attempted to survive at the same time with certain local and international flights despite its transportation issues.
Despite the fact that this time period was exceedingly challenging, Iran Air currently offers regular service to 61 locations. These include nations in Asia and Europe. The 34 commercial passenger aircraft in Iran Air's fleet operate under the motto "Our mission is your safety." Turkey is another nation where Iran Air offers regular service.