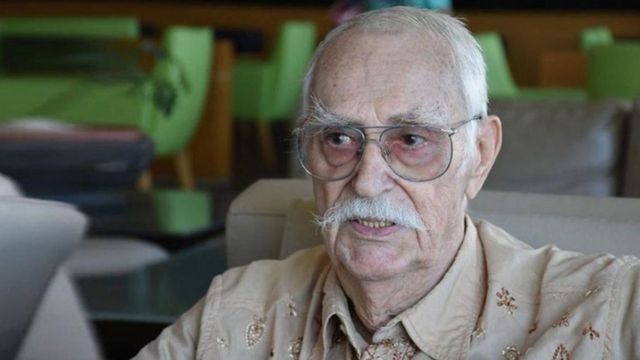 On January 28, 1927, Eşref Kolçak was born in Erzurum. Harun Kolçakolu, his father, was born in the village of spir Gaziler. His mother is of Russian descent. She goes by Katya. Eşref Kolçak enrolled at the Sultanahmet Art Institute after arriving in Istanbul in 1941. Kolçak, who dropped out of this school, briefly worked in carpentry and shoe repair. In 1945, it made its debut. He transitioned to the movie industry in 1947 by playing a part in the film "Forgive Me Allah." One of our well-known actors from movies is Eşref Kolçak. The actor Eşref Kolçak, who has appeared in about 180 films and TV shows, is also the father of the singer Harun Kolçak.
Eşref Kolçak Has Received a Few Awards
Goodbye won "Best Supporting Actor" at the 2000 Antalya Golden Orange Film Festival, and in 2003 it won the Yldrm Nal Memorial Award.
A few films and TV shows with Eşref Kolçak
Five Minarets in New York in 2010: The Euphrates' Grandfather
2011 – Mr. Mazhar is being watched
2007; Nezih; Lie World
My Passion for You (2006) – Honor
Salim Bey's Promise to the Fiancee appeared in Lambs with Henna in 2006.
Zeynep and Mr. Seyfi in 2005
Depictions of a Lonely Time, 2004
Lost Loves (2004)
Relic – Ethem Colonel (2004)
Time for Rain, Sadik (2004)
Anakkale: The Last Fortress, 2003
Beyond Hopes, 2003
Kinali Kar, Hulusi, 2002
Green Light, 2001
Love Thief from 2000
Trees Die Standing in 2000
1999: Celal bids farewell.
1999 – Saturated
Forgive Us, Teacher (1998)
Intizar in 1997
1997 – A Hope
Flower of Sadness, 1996
False Worlds, 1995
Storm Murat's Cicek Taxi from 1995
Bleeding Wound, Bosnian Blue Darkness, 1994
Come to Dreams from 1993
1993's Akbar appeared in Berlin.
1993: The Best Year
Man in a Glass, 1962
1962: Love Is Waiting
Nevermind Doctor, 1962
The Five Brothers, from 1962
Lead Rain in 1962
Brothers in Arms from 1962
Orhan was a matchmaker in 1962.
When Hopes Are Broken, Nejat, 1962
1961 – Erol's Wedding Procession
1961: The Unstoppable Destiny
Driver in 1961 Oh my god, Ahmet
Ayşecik Devil Hammer, 1960
Night Owl – Ali, 1960
For Honor – Ashraf, 1960
Falcon of the Mountains, 1959 Efe Yörük
Sacrifice My Life For You, from 1959
Zeynebim's 1959 song "Unforgettable Love"
Civan Ali, 1958
Company, 1958
Lullaby to the Unlucky Orphan, 1958
Forgive Me, Oh My God, from 1953
1949 – A Compassionate Mother