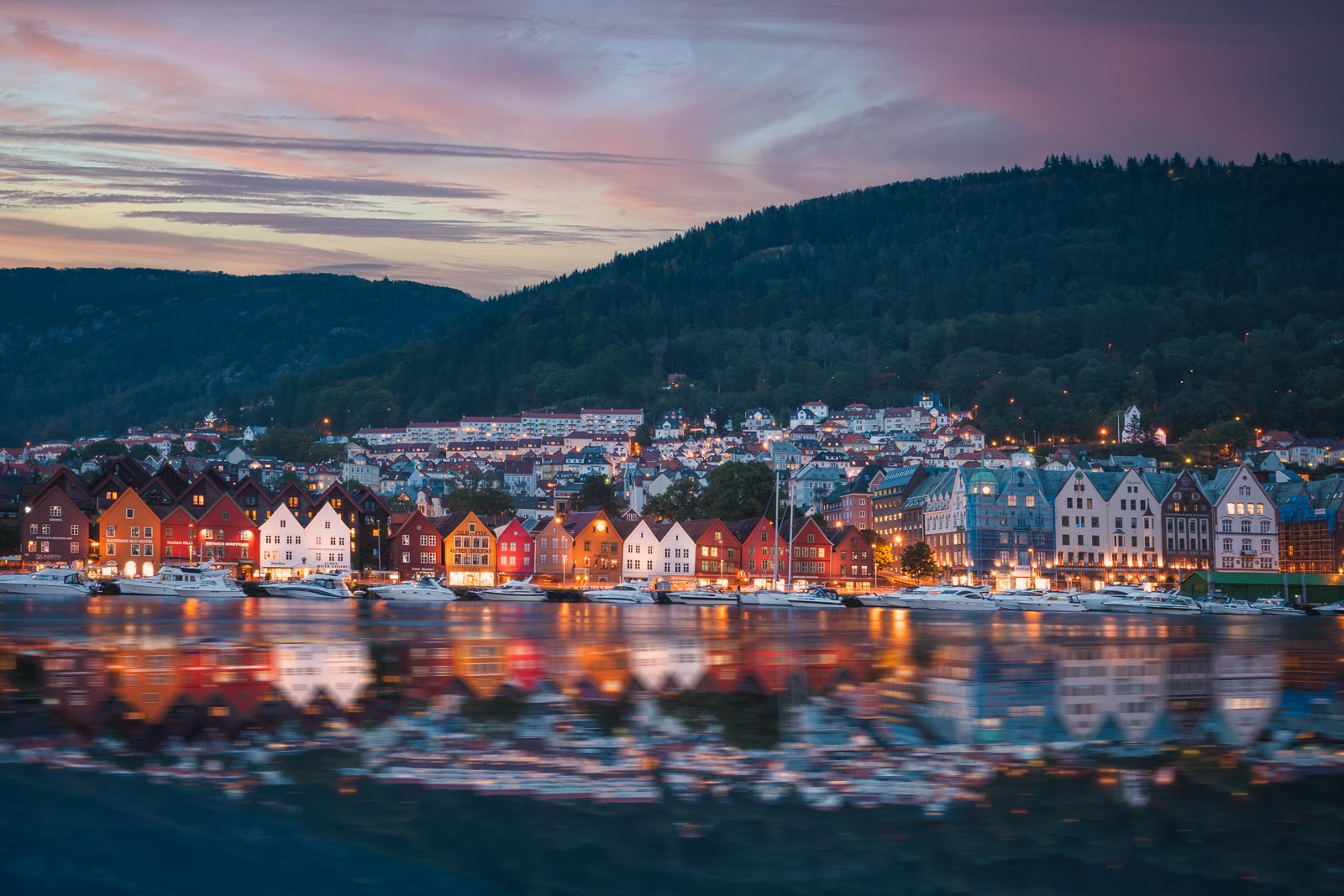 Bergen, also known historically as "Bjorgvin," is a very adorable city in Norway, one of the most significant allies of the European Union and one of the richest nations on earth. We can say that Bergen's population is only that of a town, despite the city's official legal status. This is just one of the reasons Bergen is so valuable. Norway, one of the northern nations with the highest levels of welfare, has a very small population in relation to its vast lands. The country now has a very high level of welfare as a result of this. On behalf of its nation, Bergen also significantly contributes to this prosperity. In Bergen and the nearby cities that interact with Bergen, nearly 420 thousand of Norway's 4.5 million inhabitants live. In this sense, and taking into account the city's legal boundaries, there are about 279 000 people living there. After Oslo, the country's capital, Bergen is Norway's second-largest and most important city. The city is centered on the Bergenshalvoyen peninsula, and mountains surround 70% of it.
In this sense, Bergen, which is surrounded by numerous mountains, cannot benefit greatly from daylight. Due to the nearby mountains, the city also has a climate with a lot of precipitation. The records kept during the modern era do not contain any instances of Bergen where there was no precipitation for longer than five days. This is a very important piece of information that makes it very clear how much precipitation the area receives. Bergen is surrounded by seven mountains, which give the city a combination of extreme beauty and brutality. According to Norwegian law, all cities, including Bergen, are subject to the state's very strict regulations for construction. It is not possible to use a structure or material for construction that is at odds with nature's own distinctive design, and doing so is subject to very strict regulations. In fact, it is hardly ever observed that Norwegians break these laws. Arna, Bergenhus, Fana, Fyllingsdalen, Laksevag, Ytrebygda, Arstad, and Asane are among the districts that make up Bergen. The city of Bergen is situated in the country's southwest and has a North Sea coast.
Bergen, which is in Western Norway, has been inhabited for almost a thousand years. This suggests that the city sustained human habitation successfully until the 1070s. Seven different mountains surround the port city in the area. Within the city limits, the highest point is 987 meters high. Millions of tourists travel to Bergen each year, one of Norway's most significant and well-liked cities. In addition, the city has managed to attract the attention of UNESCO. Bergen, which was added to the UNESCO World Heritage List, has begun to receive even more serious protection. There is an airport in Bergen that accepts international flights. From some cities in our nation, you can take a direct flight to Bergen.