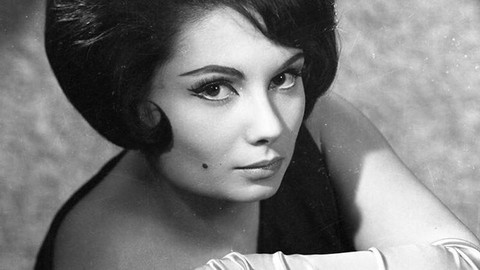 Belgin Doruk was born in Ankara on June 28th, 1936. In 1952, while he was in his final year of secondary school, the renowned and master filmmaker Doruk entered the industry by teaming up with Ayhan Işk and Mahir zerdem to win the competition held by Yldz magazine and Istanbul Film. The debut movie of Belgin Doruk is "Akrcal's Treasure". Belgin Doruk is one of the actors who made her mark on a time in Turkish cinema. She was chosen as the "Second Miss Turkey" in the beauty pageant held in 1953. The public adored and admired the actress who appeared in many movies. The artist, who made his acting debut in the film "Green Mansion Lamp," married Faruk Genç, the film's director and Enver Pasha's nephew. She later married producer Zdemir Birsel and had a daughter named Gül as well as a son named Aydn. Belgin Doruk also had a daughter named Gül from this marriage. The artist, who frequently costarred in films with Zeki Müren, also played the lead role in "Beyond the Walls," a 1964 Orhan Elmas production, alongside Tanju Gürsu. With her movie "Home Keepers," Doruk, who would go on to form a successful acting duo with Ayhan Işk, won the "Best Actress" prize at the 7th Golden Orange Film Festival in 1970. The renowned artist passed away on March 6, 1995 in Istanbul after leaving the film industry in 1975.
Some movies with Belgin Doruk
Let me finish, Hanm Sister (1964), Beyond the Walls (1964), Slum Wind (1972), Gönül Tavern (1970), Love and Hatred (1964), Gardener (1963), Whore (1963), Bitter Love (1963), Mediterranean Song (1963), Love Buds (1963), First Eye Pain (1963), Women Are Always the Same (1963), Life Is Sometimes Sweet (1962), Little Lady's Destiny (1962), Love Cannot Be Contested (1962), and For Singles (1962). (1962)
Let's Die Together (1958), The Little Lady's Driver Neriman (1962), and Will I Shoot More? Sad Years (1958), The Ascetic Nightingale (1958), An Istanbul Girl in the Desert (1957), Till Judgment (1957), Legion Return (1957), and Sad Years (1958). (1957)
Destiny, Fear of Death, and The Last Composition were all released in 1955. (1955)
Yavuz Sultan Selim Cries (1952), Bloody Farm (1952), The Killing City Selma (1953), Koroglu (1953), Mehmet Efe's Treasure (1952), and The Killing City Selma (1953) (1952).