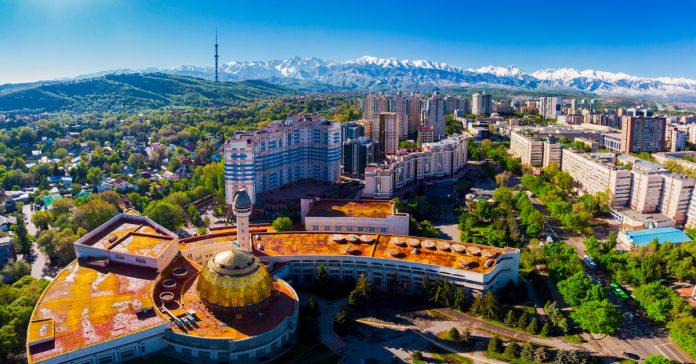 Almata is a city located in Kazakhstan, one of the Central Asian countries. The city is one of the most significant and well-liked in the nation. Almata, one of Kazakhstan's strategic locations, which has long been a member of the Union of Soviet Socialist Republics, has always been in a location that can be viewed as being of utmost significance to the Russians. Many states severed their ties with the Soviet Union and declared their independence as a result of the Soviet Union losing the war it fought with the nations that desired their independence in the 1990s. One of these nations with the greatest prominence is Kazakhstan. One of the most significant nations in the region, Kazakhstan, has many settlements that are located in highly advantageous locations. They include Almaty. The city is hailed as the most significant settlement in the nation; one of the most significant factors in this is the opportunities the city offers. Almaty, which is a very advanced city, has about 2.5 million people living inside its boundaries. For the Kazakhs, Almata, which is situated in the southeast of the nation, is very strategically significant. Natural resources beneath the city are incredibly advantageous. This gives the city a distinct economic advantage.
Within Almaty's boundaries, 10% of Kazakhstan's people live. Almata held the distinction of serving as the nation's capital for a brief period of time, dominating both the political and economic landscapes of the nation. Even though Astana now holds the title of Kazakh state capital, the city that held that position from 1929 to 1997 following the collapse of the Soviet Union still bears the hallmarks of that past role in every area of the city. Almaty was accepted as a health hub, and significant investments were made there by the Russians, who during the Soviet Union period divided their subordinate states into various categories. Even though Astana assumed the role of capital in 1997, the city is still the most significant in the nation. In this sense, Almata, which is Kazakhstan's employment and population locomotive, is absolutely vital to the nation. Given that the Turks originated in Central Asia, these regions were among the Turkish homelands in the past. According to official records, human presence in and around Almaty BC has been traced back to the ninth century. This demonstrated that the area has been inhabited for at least 3,000 years.
A settlement was found there in 1854. Almata has grown to be one of the most significant locations with Kazakh historical traces, gaining city status 13 years after this date. Almaty is one of the most cutting-edge cities in Asia and is home to many Turkish contractors' construction projects. Direct travel to the area is possible via Turkey. Almaty-Istanbul flights are scheduled by Turkish Airlines.